Fluid Conveyance
 Wide range of hydraulic hose with crimp fittings, imported from U.S.A. and Europe. All complying with SAE and DIN specification including:
o SAE R1 & R2 (Single & Double wire braid)
o SAE R4 (Wire insertion suction)
o SAE R5 (Cotton cover)
o SAE R7 & R8 (Thermoplastic, Forklift Hose)
o DIN 4SP (4 Spiral)
o DIN 4SH (4 Spiral High Pressure)
 Push-LokTM
 PTFE (TeflonTM Hose)
 Green line & Orange line multipurpose hose
 Fuel line hose
 Large range of CEF automotive brake hose and components, Including zista tubing
 Hydraulic Steel tube sizes 4 to 30 mm
 Steel tube compression fittings & adaptors
 Brass compression fittings
 Extensive range of hydraulic adaptors, i.e. NPT-JIC, BSP-JIC, BSP-BSP, NPT-NPT etc.
 Quick disconnect couplings
o Pin Type
o Ball Type
o Flat Face
o Screw Type

Pneumatics
 Metric nylon tubing in sizes 4 to 12 mm
 Imperial nylon tubing selected sizes on request
 Metric polyurethane tubing on request
 Push to connect plastic fittings
 Push to connect plated brass fittings limited range
 Cylinders
o ISO 6431 from 32 - 200 Bore
o ISO 6432 from 12 - 40 Bore
o Custom made
 Pneumatic Valves
o Solenoid Valves
o Hand Valves
o Foot Pedals
 Filter/Regulator units
 Air Quick-Couplers

Hydraulic Components & Accessories
 Hydraulic pumps
o Gear
o Piston
o Vane
 Hand operated directional control valves
 Solenoid directional control valves
 Flow control valves
o Flow retractors
o Relief valves
o Check valves
o Ball valves
 Tie-rod cylinders
 System Accessories
o Aluminium bell housings
o Drive couplings
o Filters & strainers
o Pressure gauges
o Level gauges
o Filler/breather caps

Services
 Manufacture of complete hydraulic power-packs
 Turnkey automation with PLC
 Re-manufacture of all manner of hydraulic cylinders
 Alteration of hydraulic cylinders
 Low volume manufacture of new hydraulic cylinders
 Basic hydraulic circuit design
 Consulting on effective hose selection routing and fitment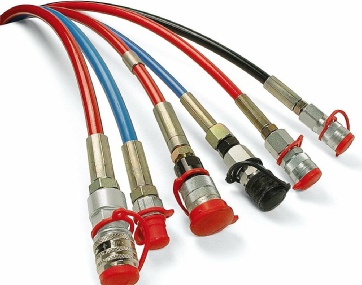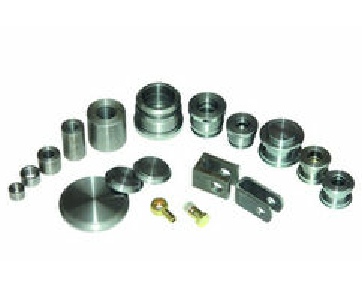 Copyright 2016 Hydradoc Hydraulics